"See you on the other Side"

On May 31st 2006 the band Korn played in Geneva at the Arena. As they are the biggest Ibanez endorsees in their genre we had the possibility of meeting them before their show!!! And of course - we brought something back for you! Just scroll down and see the nice babies they have signed...

In a career marked by a series of firsts, Korn have done it again. They've already revolutionized the heavy genre with their bold, unsettling music that defies categorization and presented it to their fans with unprecedented multi-media events. Now they've taken their music to astonishing new heights with their new album 'See you on the other Side'. It is the most revolutionary album since their debut - a barb-wired, bastard son of blinding musical fury, dark and twisted lyrical candor and searing, sociopathic tendencies. It's the culmination of everything Korn have come to represent musically, morphed with an industrial-strenght alter ego that's been suppressed until now!



(v.l.n.r.: Serge Olar & Fieldy)



(v.l.n.r.: Munky & Serge Olar)


And as already 'usual' we brought back some nice instruments originally signed by Fieldy and Munky!!!

Ibanez K5 Fieldy Signature Bass in OL - Oil Finish with Gigbag VP CHF 1'695.-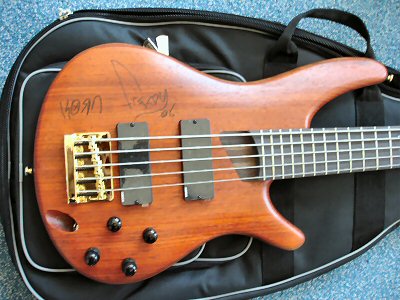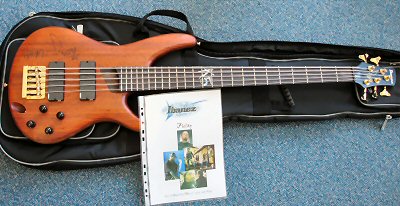 You will find this bass in the following stores:
Music Arts SA in Geneva - Tel: +41 22 338 0303 - http://www.music-arts.com/
Musique Favre in Liestal - Tel: +41 61 921 9990 - http://www.mufa.ch/

Ibanez K7 Munky Signature Electric Guitar in BG - Blade Gray with Case VP CHF 3'150.-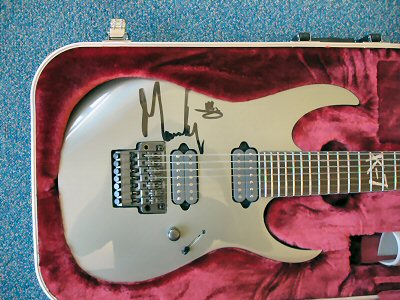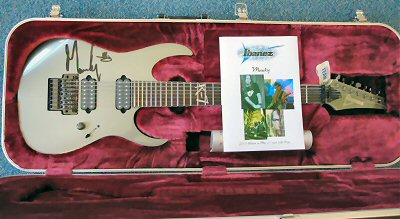 Ibanez K7 Munky Signature Electric Guitar in FB - Fire Spark Blue with Case VP CHF 3'150.-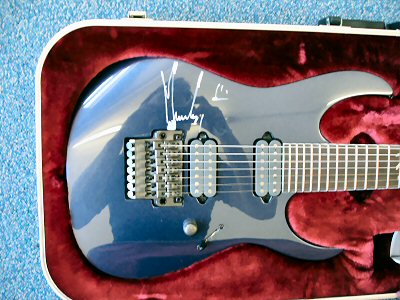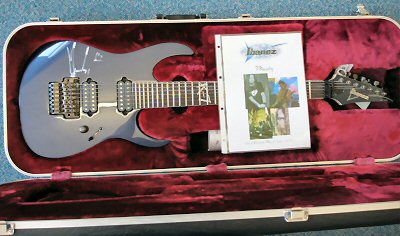 You will find this guitar in the following stores:
B & J Musiglade AG in Zofingen - Tel: +41 62 751 6751 - http://www.bjmusiglade.ch/

Check it:
Official Korn Site
Ibanez - Everything but Tradition


zurück