'Black is Beautiful even better with 7-Strings'

The Ibanez RG Prestige Series is the ultimate in the ultimate metal guitars. As well as Ibanez was the first who introduced the 7-String Guitar to the masses. Now we present the RG1527 in GK - Galaxy Black because it is so simple: 'Black is Beautiful'!
Ibanez's famous thin, flat and fast Prestige Ultra neck offers effortless playability and supreme comfort. The Edge Pro 7 Tremolo is THE ultimate system on the market - no other guitar maker besides Ibanez has done so much to advance the art and science of the tremolo.

Killer Tone and Playability to Die for!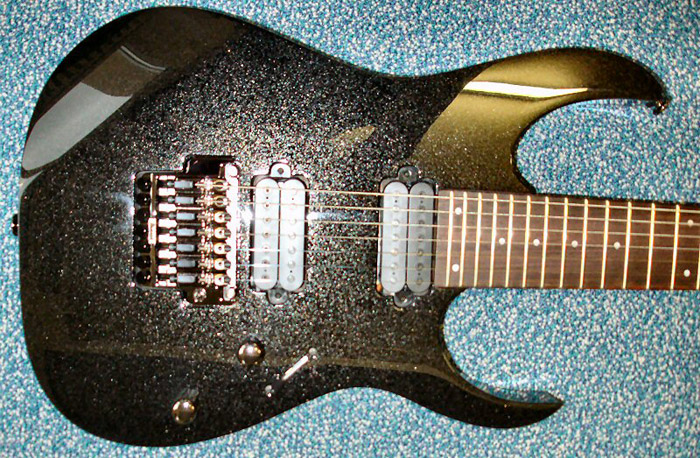 Specifications:
- 5pc. Prestige Ultra 7 Maple/Wenge Neck
- Basswood Body
- Jumbo Frets
- Edge Pro 7 Tremolo
- IBZ V77 Humbucker Neck Pickup
- IBZ V87 Humbucker Bridge Pickup
- Colour: GK - Galaxy Black
- including M10RG Ibanez Prestige Case
- VP CHF 1'750.-

Limted to 5 pcs. in Switzerland

You fill find this guitar here:


zurück